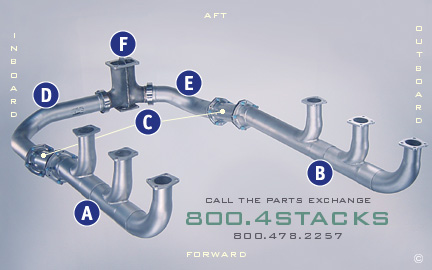 Click on the blue index circle or our stock number for part picture.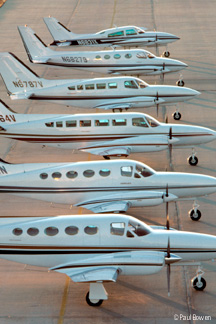 Comments:
You have selected Cessna exhaust system # 210. If it looks like yours, great! If not, no problem; we are familiar with mods and supercedures. If you have a question or would like to place an order, call 1-800-478-2257.

These links may be helpful, but are not a substitute for your own airworthiness research...
AD 2000-01-16
SAIB CE-00-16

Cessna used four different exhaust connect schemes over the years - clamped flanges, welded bellows, packed seals, and sealless slip joints. Connect-flange patterns range from 3-bolt to 5-bolt to universal. They also used two materials - stainless steel and Inconel 601. If you have a question about compatibility, just call us. Cessna addressed these issues in multi-engine service letter ME79-32.